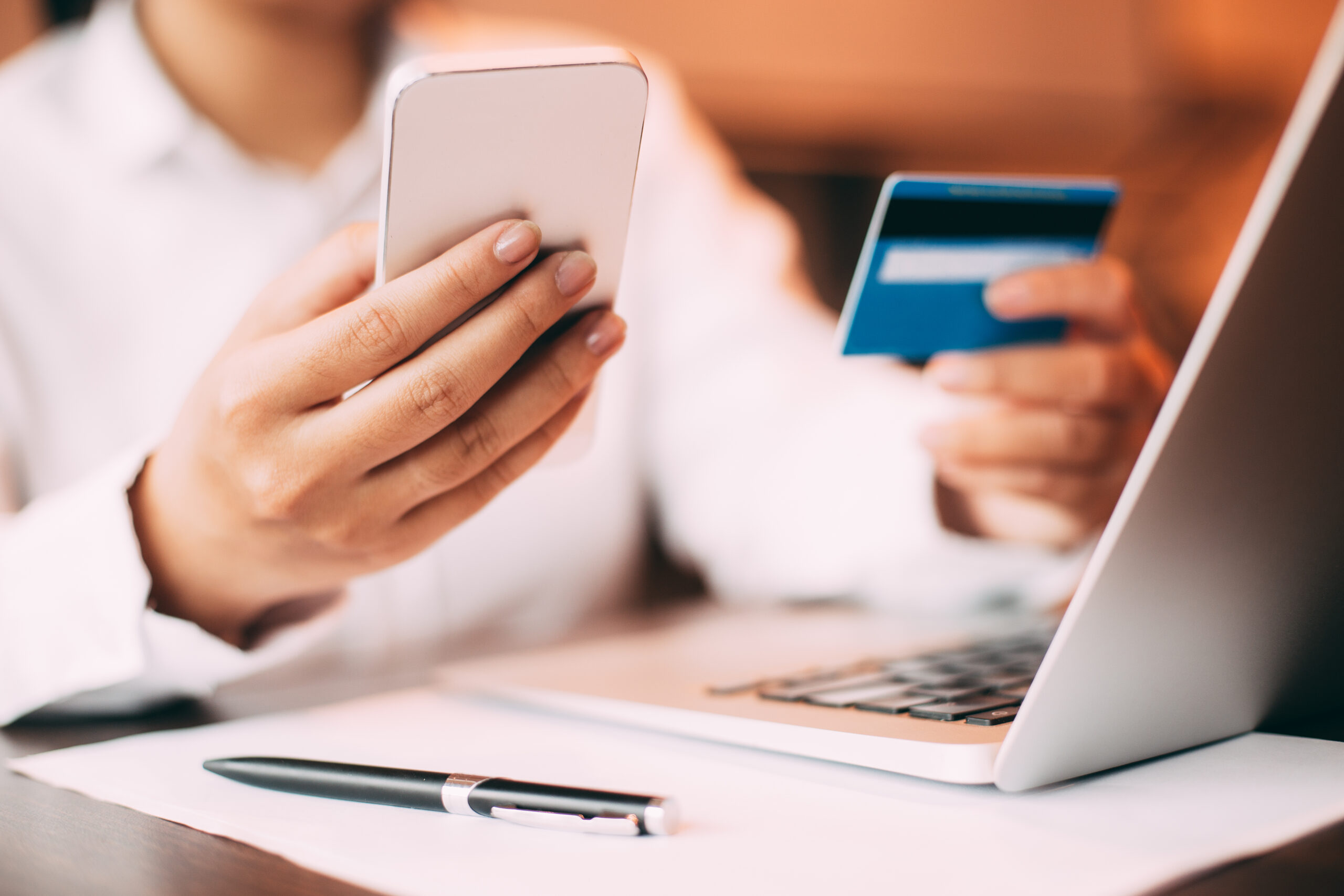 Over the last few years, eCommerce is growing very fast. The Covid-19 pandemic gave a boost to business online, influencing customers' behavior. To be always one step ahead and increase your sales, your eCommerce must have more than one secure and simple payment gateways. But which one is the best for your business? Here are 6 tips to choose the best online payment gateway for your store, let's see before how it works.
What is a payment gateway and how does it works
A payment gateway is a software application that allows online businesses to accept transactions from credit or debit cards. It transfers securely customer's credit card information from the website to the payment network. This method of payment is considered one of the safest. It may look like a simple process that takes a few seconds, instead, it's a complex procedure that guarantees the security of the data credit card transmitted.
These are the steps from when your customer presses "buy" until you receive the money on your account:
The customer confirms the purchase
The payment gateway creates an interface that will be filled with credit card details
The payment gateway collects the information and sends it to the payment processor
The payment processor sends the transaction data to a card affiliation
The issuing bank receives the approval request, approves or denies it, sends back information to the payment processor
The payment processor sends the approval to the payment gateway that forwards it to the website
The transition is completed and the money is charged to the merchant's account
Did you expect all this behind a simple click?
Payment gateway: 6 things to consider before the choice
Your customer is at the heart so, when you choose a payment gateway, keep in mind what your client needs: a simple way to purchase, secure and fast. At the same time, you must focus on your business growth by selecting the best online payment gateway with a reasonable fee, good performance, and customer care.
Below you'll find 6 things to consider before choosing the best payment gateway online for your store.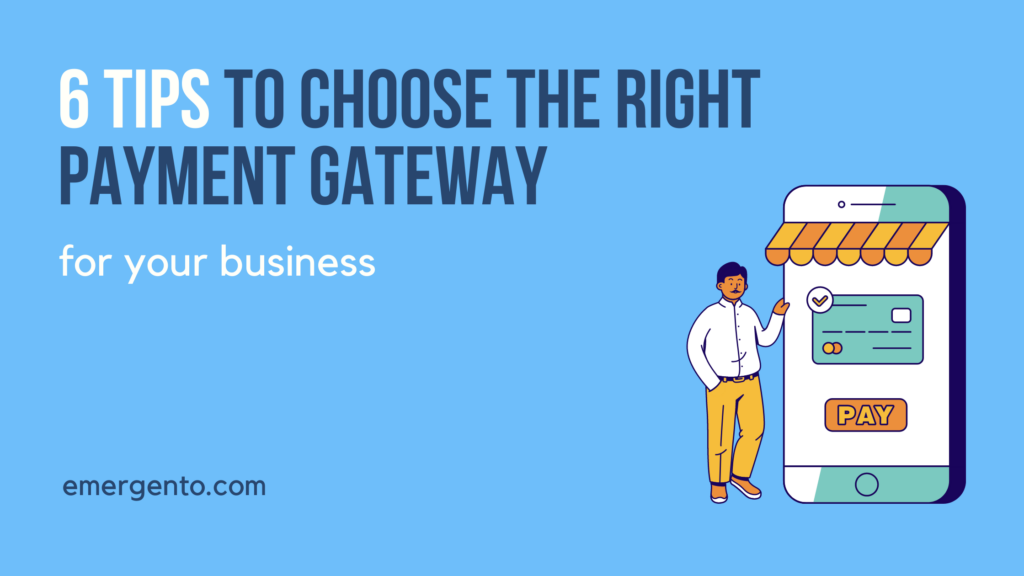 1. Fees
Each payment gateway has costs, usually, there are three different types of fees: set-up fees, transaction fees, and monthly fees. Some of them can also have a membership fee. Remember to check all the costs and fees, even the individual chargeback can have different costs, depending on the provider.
Before searching for the right payment gateway online for your eCommerce, you must already know your budget and expected sales. This information will be precious to understand costs and profit margins.
2. Security
The main reason to utilize a payment gateway is security. Customers expect safety by giving their credit card number: choose a payment gateway that is certificated with security standards like Payment Card Industry Data Security Standard (PCI DSS). Security breaches are dangerous for your business and also for customers. A reliable payment gateway will defend your eCommerce from hackers and spammers.
Magento Commerce is certified PCI and offers three integrated payment gateways: PayPal, Authorize.net and Braintree. We will talk below more closely about some of the most famous online payment gateways. You can choose also different payment gateways that can be easily integrated by expert developers.
3. Customer support
The payment gateway offers 24/7 customer service or only during working hours? Is there a Frequently Asked Question (FAQ) page that you can consult? Are there forms to fill or will you talk to a person on the phone?
All these questions are important to find the best payment gateway online for your business. The customer service is not only for your clients, but also you will need assistance for technical support. Evaluate all aspects, including chargeback policies: some payment gateways will offer chargeback support to your customers, as a mediator. Others will only recharge the entire amount automatically, with no investigation.
4. User experience
After all the hard work done to bring leads to your eCommerce, don't ruin everything with a poor user experience. This is the moment to convert visitors into customers: let the purchase be simple, fast, and safe. Some of the main reasons for shopping carts abandoned:
Too many forms to fill
Account creation request
Payment not supported on the mobile device
Few options of payment gateways
More than 3 seconds to load the page
Be sure that your payment gateway is supported on all devices, and give more options to your customers.
5. Recurring billing
To save time and money, prefer recurring billing. Your payment gateway must be integrated with your invoicing software, to send automatically bills. Magento 2 payment gateway supports recurring payments, for more details book a consultation with our Magento developers. This will simplify your work and improve the customer's shopping experience.
6. Target audience
Keep in mind your target audience when you value the best getaway payment for your eCommerce store. If your customers are very young probably they purchase often online and use credit or debit cards, instead, a different age range may prefer electronic checks or pay with cash on delivery. Consider also the courtiers and currencies supported. If you are dealing with international customers you must also offer different types of credit/debit cards supported.
The best payment gateways for your business
Here is a list of the most reliable and famous that we suggest to our customers, according to their business requirements.
Magento Commerce offers by default three payment gateways: PayPal, Braintree, and Authorize. net But you can integrate many others, our team of developers can take care of the integrations necessary on your store.
Let's take a look at the features and benefits of each payment gateway.
PayPal
This is probably the best payment gateway online. It is used in more than 200 countries and supports 25 currencies. Paypal accepts credit and debit card payments from Visa, Mastercard, American Express, and Discover; on the other hand digital wallets aren't supported. Fully PCI compliant, it has received many security certifications.
Braintree
Owned by PayPal in 2013, it still operates on its own. Braintree offers many features that PayPal doesn't, for example, it accepts wallets like Samsung Pay, Apple Pay, Venmo, and Google Pay. Supports "only" 45 countries but can process more than 130 currencies.
Authorize.net
This payment gateway – at this time – can be used only by businesses based in the US, UK, Europe, Canada, and Australia. The good news is that it accepts payments from all the countries in the world. Authorize.net supports the major credit and debit cards, plus Apple Pay, E-Checks, Paypal, Chase Pay, and Visa Checkout.
Stripe
Available in 46 countries, Stripe supports 135+ currencies. It has illimitable customization possibilities, excellent customer service and it's very simple to use. Stripe accepts all the bigger credit/debit cards, Apple Pay, Google Pay, and local payment methods, for example, Alipay, SEPA Direct Debit, and ACH.
2Checkout
With over 200 countries supported, more than 40 payment methods, 87 currencies, and 33 languages, 2Checkout is the world-leading payment platform. Customers' experience will be improved thanks to multi-payment methods, local currencies, and support services in their language.
Amazon Pay
Amazon Pay offers a familiar checkout experience to the visitors that are already Amazon customers: this will drastically reduce abandoned carts. In a fast and secure way, the shoppers in your store can pay with their Amazon account. The benefits are: no registration, shipping, and billing address information already entered, regular updates of the delivery status.
Opayo (formerly Sage Pay)
This is the largest independent payment service provider in the world. Opayo (Sage Pay) offers an unbeatable checkout experience for your customers. UK-based, it's used especially in UK and EU. Opayo accepts all the most important credit and debit cards.
Worldpay
This is one of the biggest payment processors in Europe, especially in the UK. Worldpay offers great solutions for small and medium-sized businesses. It supports 126 currencies in 146 different countries.
Conclusions
After our tips on how to choose the best payment gateway for your eCommerce and a list of the top software, our team is always available and happy to answer any question or doubt.
Emergento is one of the first Magento development companies that immediately understood the great potentiality of Magento. In 2009 there was an urgent need to implement a solution to connect financial services with Magento: we won this challenge by developing multiple payment gateways able to satisfy this requirement. We are now experts in the development of entire shop online projects.
Book now a consulting and get the perfect payment gateway that will make your business grow.