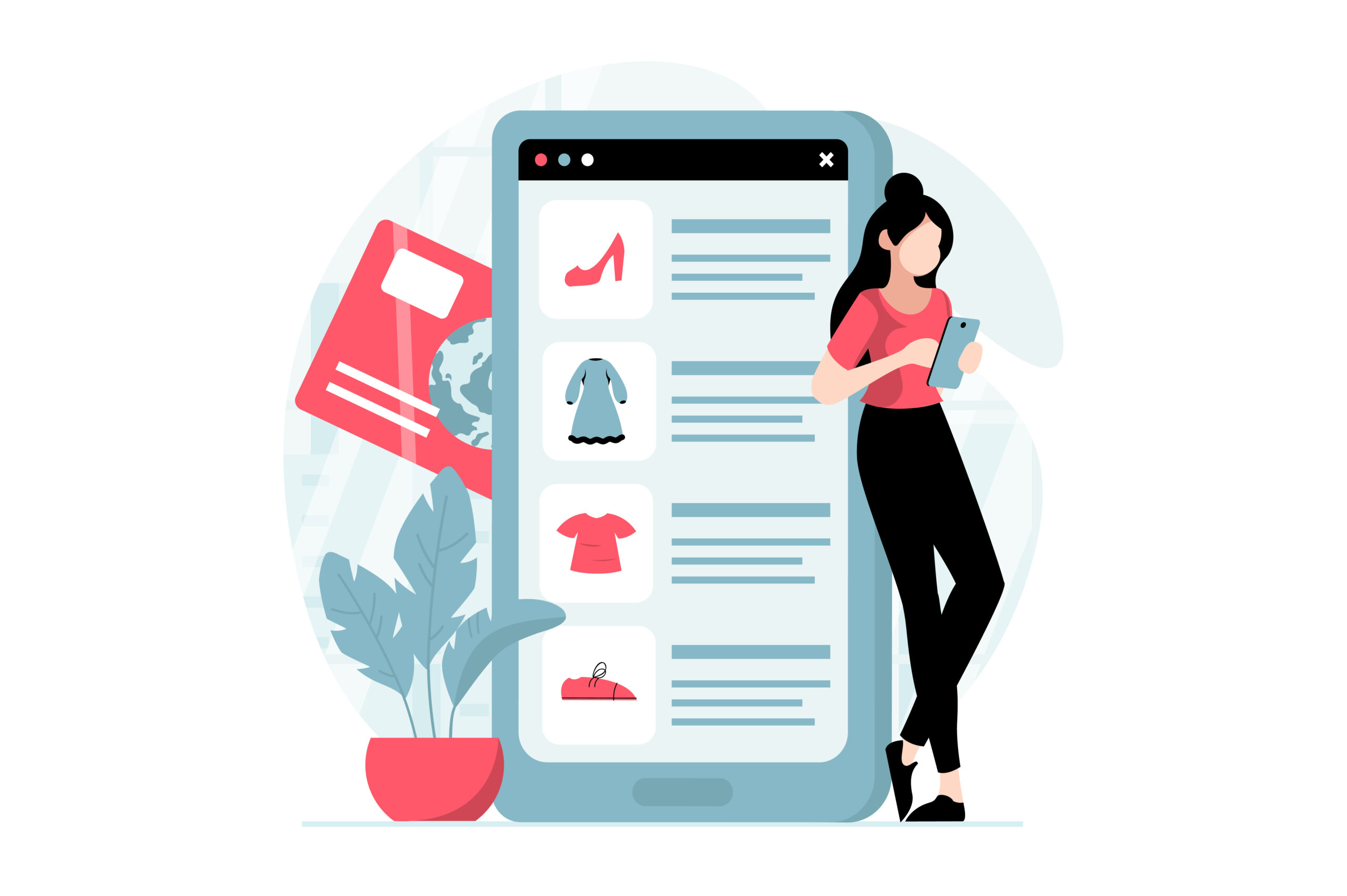 E-commerce has rapidly evolved over the past decade, paving the way for a new wave of online shopping: mobile commerce. Mobile devices have become an essential tool in the purchasing process, from product research to purchase completion.
According to a report, in 2022, it was estimated that nearly 73% of online purchases were made through mobile devices, surpassing purchases made through desktop computers. This shift towards mobile commerce underscores the need for online stores to optimize their user experience for these devices.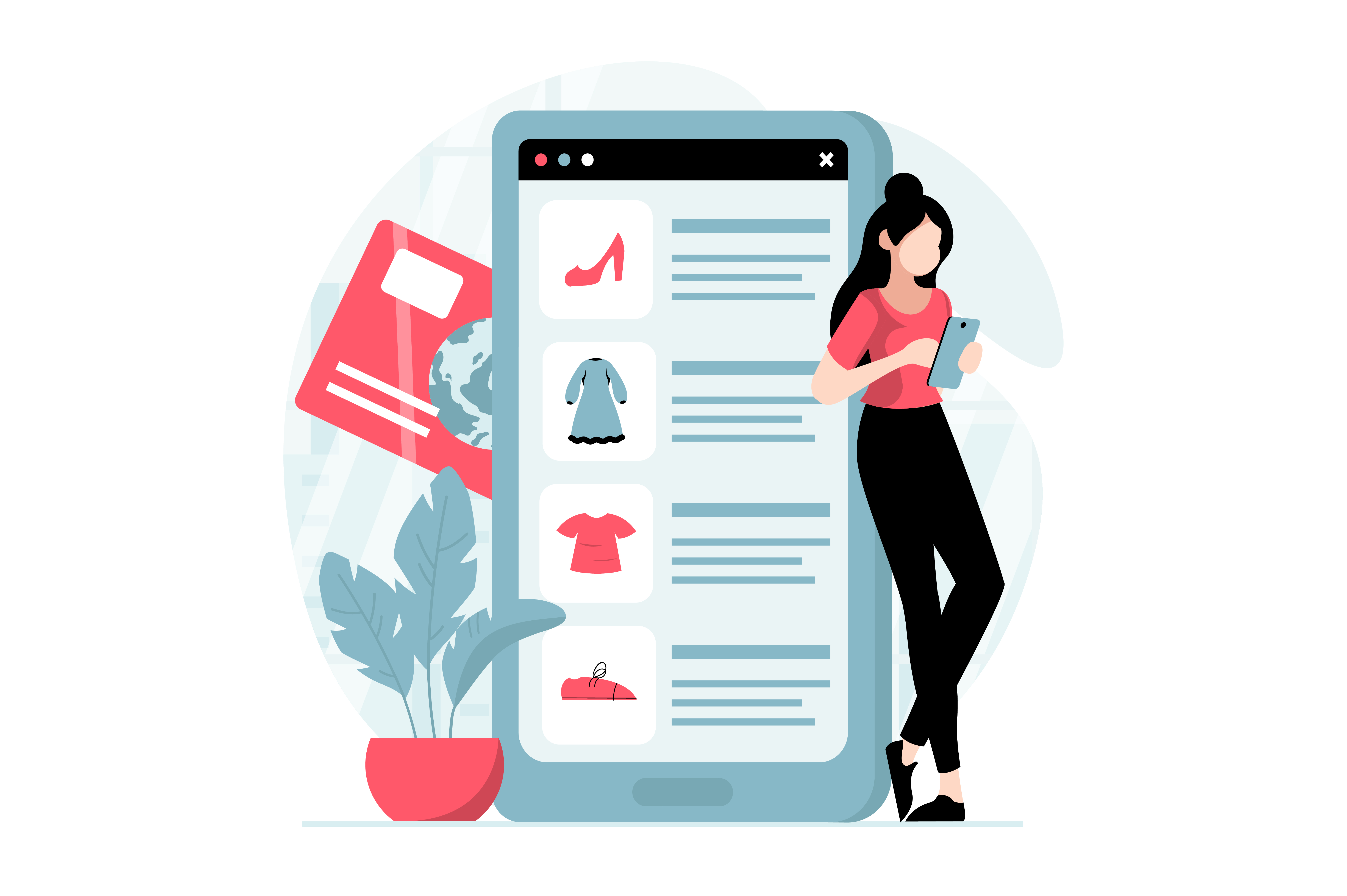 The Importance of Mobile Optimization
In today's digital and always-connected world, having an online store that only performs well on a desktop version is not enough.
With the rise of smartphones and tablets, consumer shopping habits have significantly changed.
Mobile device users now make up a large part of the target audience for any online store, making it crucial to offer a seamless shopping experience on any handheld device. Plus, search engines, like Google, have adopted a "mobile-first" approach to website indexing, meaning a website's mobile experience can directly impact its ranking in search results.
Optimizing your online store for mobile devices is not just about resizing design elements to fit smaller screens. It requires a focused strategy that takes into account the unique needs and behaviors of mobile device users.
For example, mobile device users tend to be more impulsive in their purchase decisions and expect fast and hassle-free checkout processes. They also value the ability to make purchases anytime and anywhere, so features like fast mobile payments, shopping cart synchronization between devices, and real-time item availability can be essential to enhance the mobile shopping experience.
Additionally, as mobile device users often use their devices to research products, even when they're in physical stores, offering detailed and easily accessible product information on your online store can be crucial to influencing the customer's purchase decision.
Enhancing Smartphone and Tablet User Experience
A good mobile commerce user experience centers on ease of use. From load speed to intuitive mobile navigation, your online store's mobile version needs to be as functional and appealing as the desktop version.
Load Speed: The First Step for an Optimal Mobile Experience
Fast loading times are vital to hold the attention of mobile device users.
A delay in your online store's load time can lead to losing a potential product sale.
Mobile Navigation: Making the Shopping Process Easier
Responsive design and an effective navigation bar are crucial for mobile shoppers to easily navigate through your mobile e-commerce store.
A hamburger menu can help organize product categories compactly and accessible on smaller screen sizes.
Relevant Content: Prioritizing Most Important Information
Payment details, product specs, and contact information should be easily available for mobile phone users.
This enables them to make an informed purchase decision with all the necessary details at their fingertips.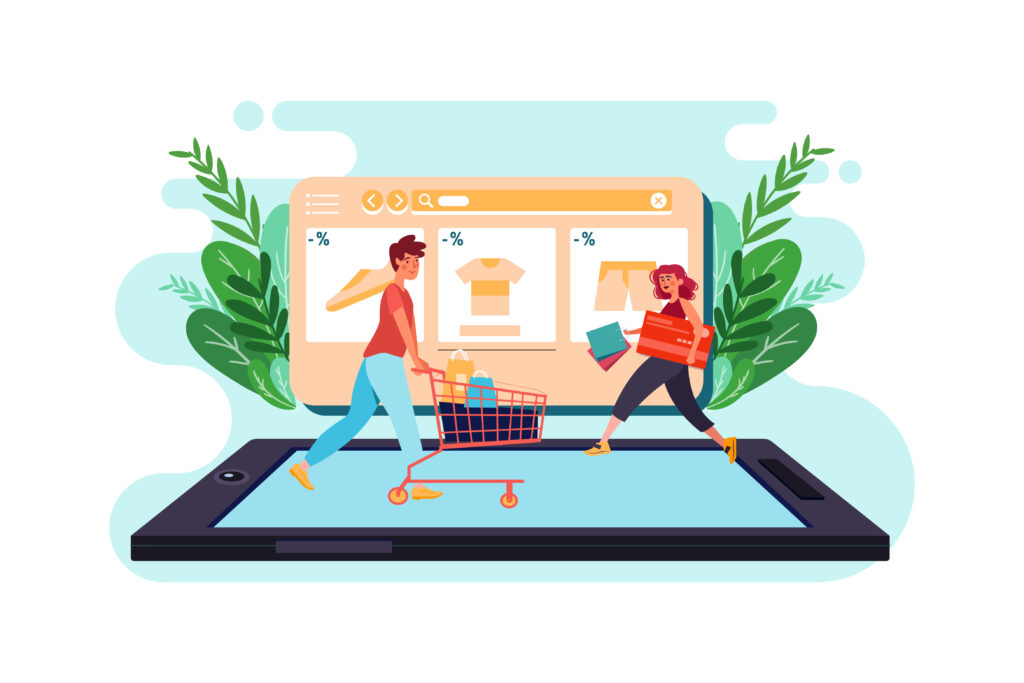 Implementing an Effective Mobile Commerce Marketing Strategy
The marketing strategy for your online store should cater to mobile users.
This includes optimization for search engines, mobile-friendly email marketing, and social media usage to attract more potential customers.
SEO: Showing Up in Search Engines
Optimizing your online store for search engines can boost its visibility and attract more mobile phone users.
Consider keywords that mobile shoppers might use in their searches to improve your ranking in mobile search results.
Email and Social Media: Reaching Mobile Users Where They Are
Mobile devices are commonly used to check email and social media.
Take advantage of this to promote your e-commerce products and services to a broader audience.
Harnessing the Power of Mobile Commerce
In conclusion, optimization for mobile commerce is essential for any e-commerce business today. By enhancing the mobile user experience and tailoring your marketing strategy to mobile users, you can increase your conversion rates and keep your customers satisfied.
Mobile commerce is not a passing trend; it's a deeply rooted reality and constantly growing that merchants must embrace to stay competitive. By adapting to the mobile world, you're not only providing your customers with the shopping experience they expect and deserve, but you're also ensuring your business's viability and growth in the future.
So, are you ready to take your e-commerce to the next level with mobile optimization?
Sources:
https://www.data.ai/en/go/state-of-mobile-2021/
https://www.statista.com/chart/13139/estimated-worldwide-mobile-e-commerce-sales/